Ergonomic Lumbar Support Pillow with Memory Foam
1
Lower & Mid Back Pain Relief:
Discover the comfort of OFFICEGYM's Lumbar Support Cushion, engineered to ease strain during prolonged sitting. Perfect for office, car, or home use, it's your key to all-day comfort and relief.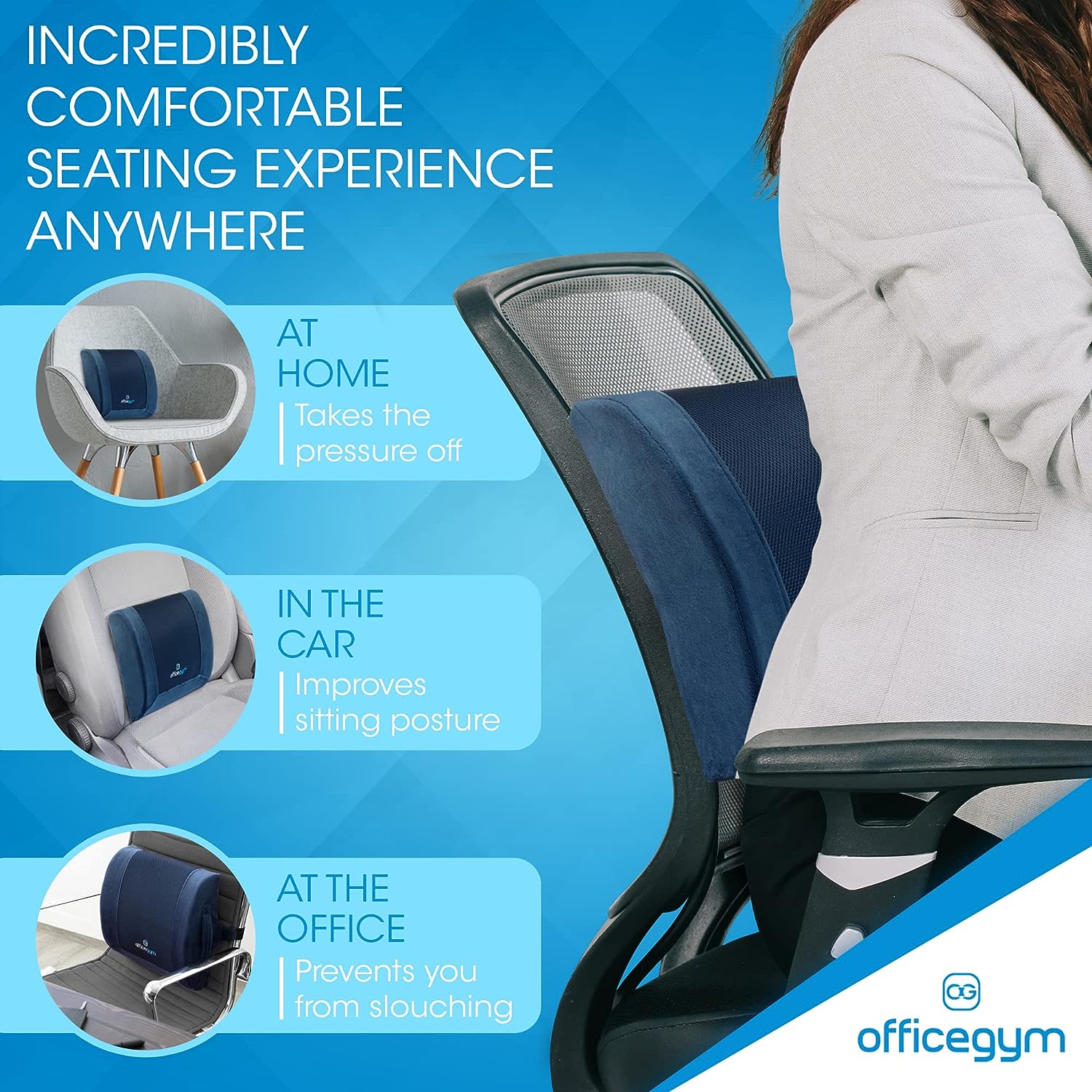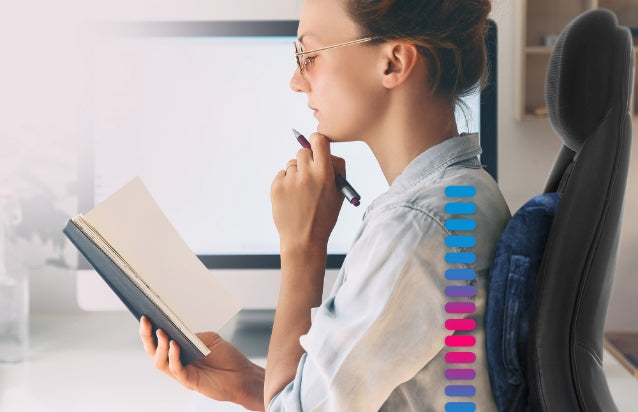 2
Improve Posture & Back Health:
Embrace optimal posture with the orthopedic design of our lumbar pillow. Its contoured shape naturally aligns with your spine, promoting a healthier, pain-free back.
3
Stay Cool & Comfortable:
Experience the ultimate in cooling comfort with our 3D mesh breathable fabric. Enjoy continuous airflow between you and the cushion, ensuring hours of relaxed seating.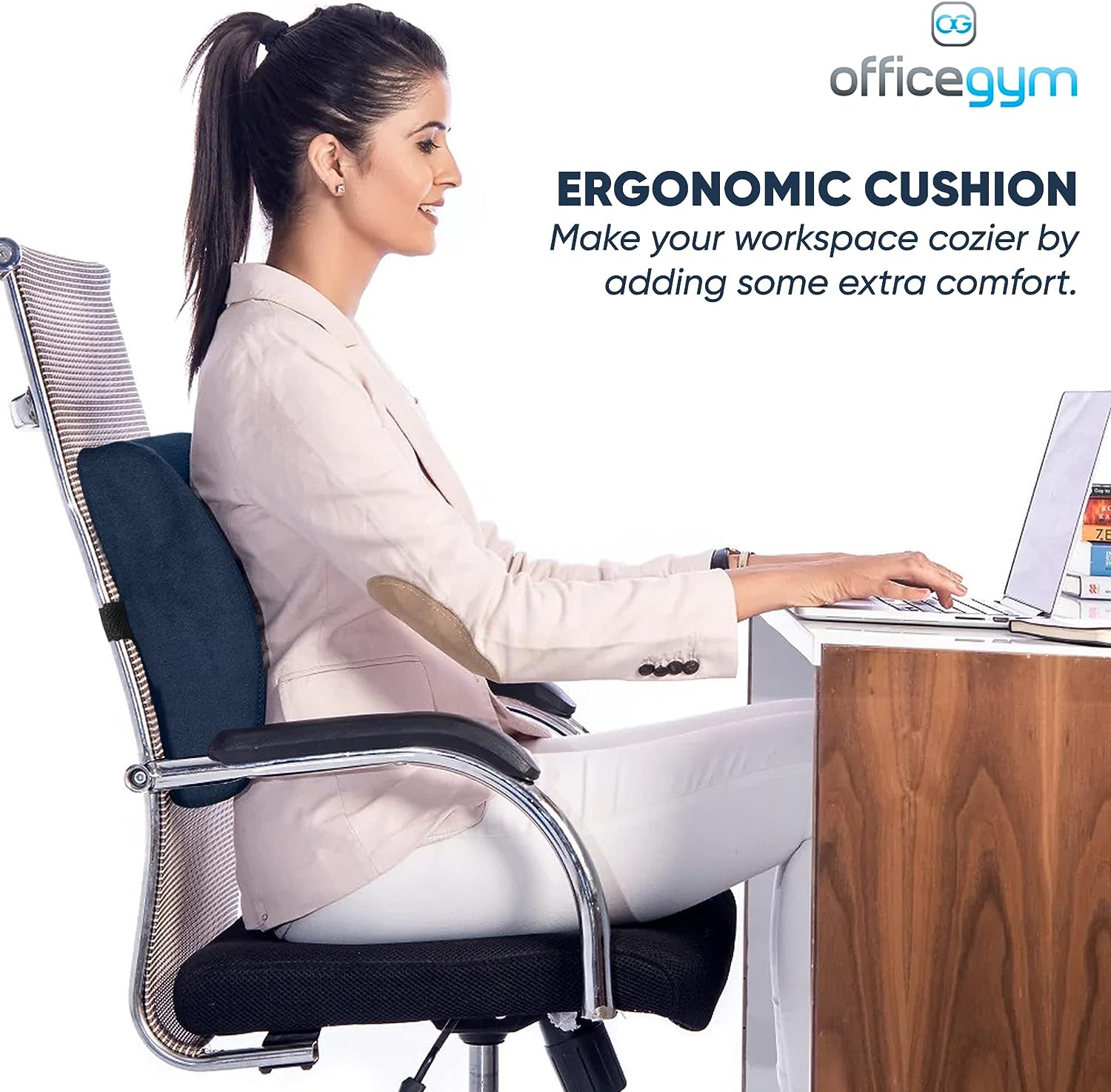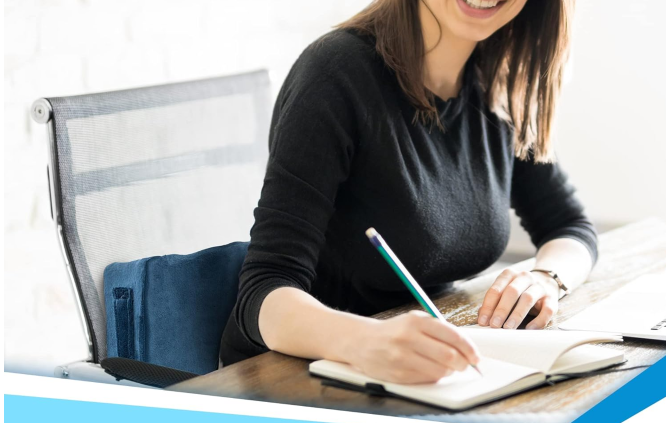 4
Portable Convenience:
Effortlessly carry the cushion using the stitched-on handle, providing on-the-go support wherever you need it. From your office chair to car seat, even your favorite couch, comfort is at hand.
5
Easy-To-Clean Perfection:
The removable, machine washable cover ensures lasting freshness. Maintain hygiene without hassle, enjoying the cushion's softness and support day after day.