LUMBAR CUSHION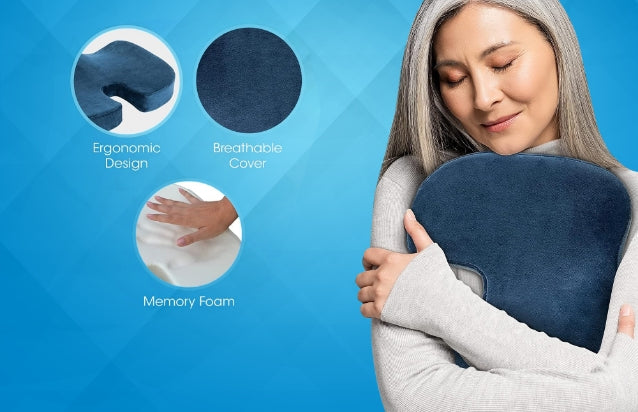 OTHO COCCYX CUSHION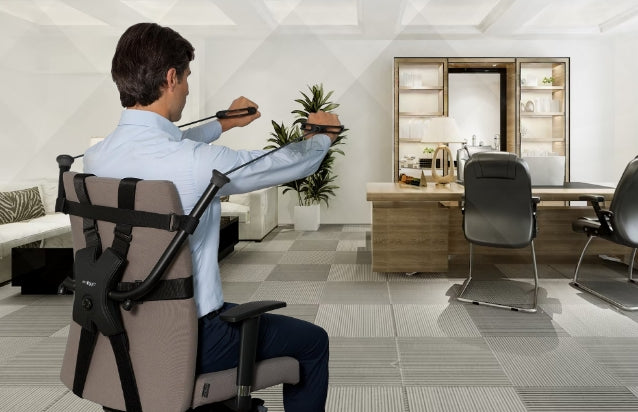 CHAIR TOOL
Our Products
At OFFICEGYM, we seamlessly integrate fitness, wellness, and ergonomic design, presenting a range of office essentials tailored for the modern professional. From our Office Chair Strength Trainer that transforms your workspace into a discreet fitness hub, to our orthopedic Coccyx Seat Cushion offering premium tailbone pain relief and our Ergonomic Lumbar Support Pillow designed for optimal back health, we ensure unparalleled comfort and well-being. With an eye on the future, we're excitedly developing more innovative products to further enrich your work environment.
OFFICEGYM delivers ergonomic office solutions that fuse fitness and wellness, transforming workspaces into hubs of health and productivity. With a curated range of innovative products, we're dedicated to enhancing posture, reducing discomfort, and promoting active living for the modern professional. Our future-focused approach promises continued innovation for healthier workdays ahead.

Our Blogs
A thriving company is built on the foundation of its employees' well-being. Recognizing this, OFFICEGYM delivers unmatched benefits to the...

Read more

In the era of long working hours and screen-dominated desks, maintaining optimal health can be challenging. It's this precise challenge...

Read more

At OFFICEGYM, we believe in holistic solutions. We understand that the modern corporate worker needs flexibility, convenience, and effectiveness, all...

Read more
I am thrilled by the concept and design of OfficeGym. It offers me a lot of options to integrate efficient exercises into my daily routines. Useful exercises to improve overall fitness and prevent pain as a result of long hours of sitting. As a medical doctor, I am fully convinced by the concept and the method of OfficeGym.

I think its a great product for activating the office environment. Those of us who work on computers hours at a time would find OfficeGym very helpful for relieving tension, refreshing the body, and strengthening upper body muscles. I recently worked on two very involving proposals requiring several hours on the computer over several days at a time. With OfficeGym installed on my chair, I was able to release the built up tension in my arms and shoulder muscles. I don't have time to work out in a gym. OfficeGym enables me to integrate exercise where I am when I can - without leaving my space.

"OfficeGym is ideal for me and my employees. As an attorney, long working days are common, leaving little time for exercise. OfficeGym offers my employees and me an opportunity to be active without leaving our desks."