The Chair Trainer: Your Desk-side Gym
Fill Material:
Reinforced PolyEthylene and aluminum
1
Versatile Exercise Accessory:
The OfficeGym Chair Trainer is engineered to attach effortlessly to virtually any office chair. This ingenious device empowers you to stretch, strengthen, and tone your muscles all while seated at your desk.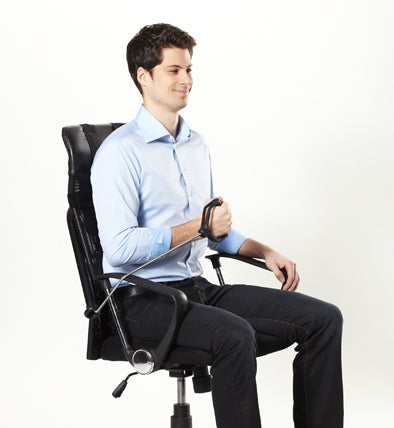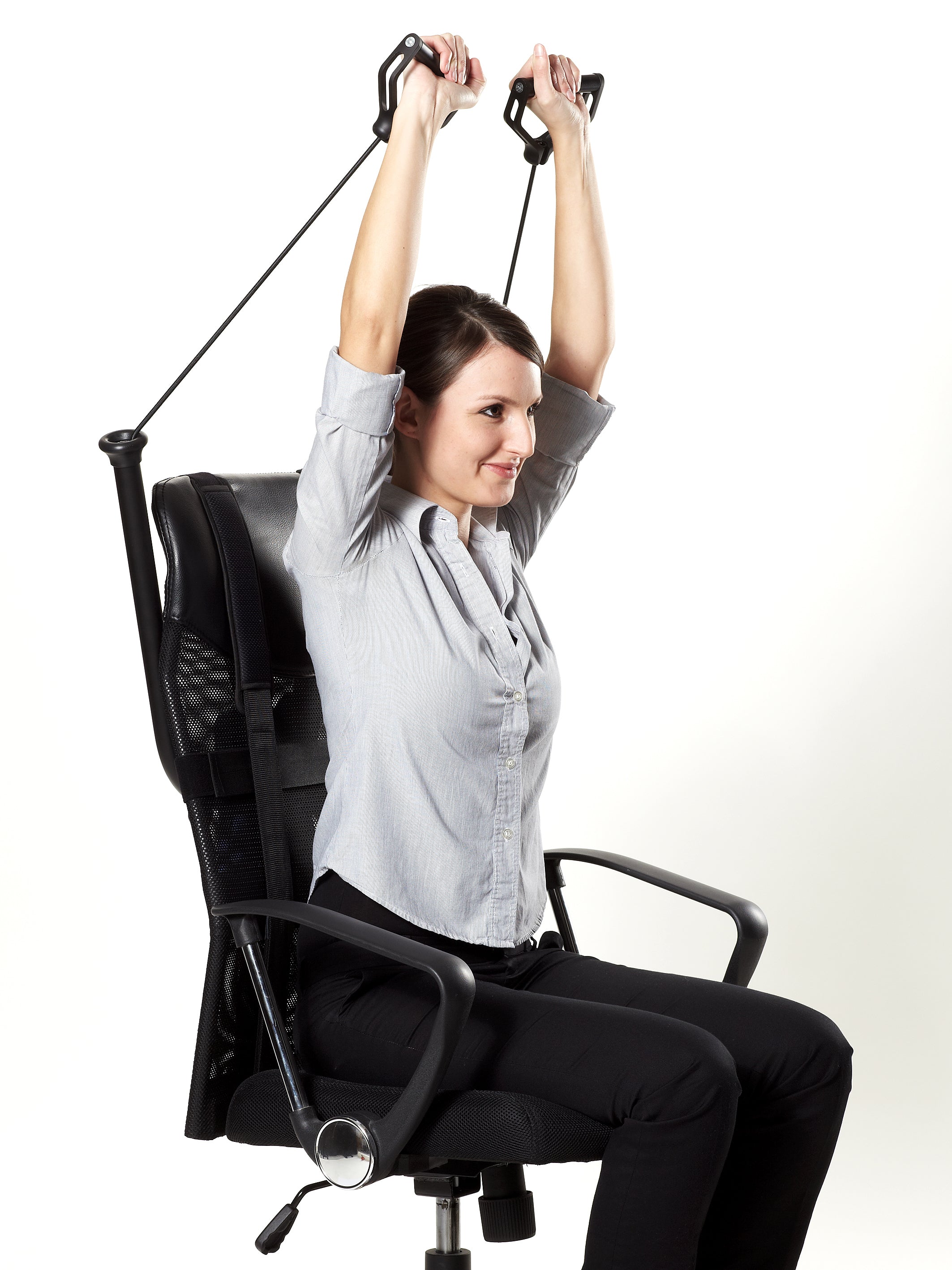 2
Promotes Active Sitting:
Combat the adverse effects of prolonged sitting by engaging in key de-stressing exercises throughout the day. The OfficeGym promotes active sitting, encouraging movement and flexibility, improving your circulation and posture.
3
Simple Installation:
No tools? No problem! Installation is a breeze, with a user-friendly design that allows for quick setup, getting you moving in no time.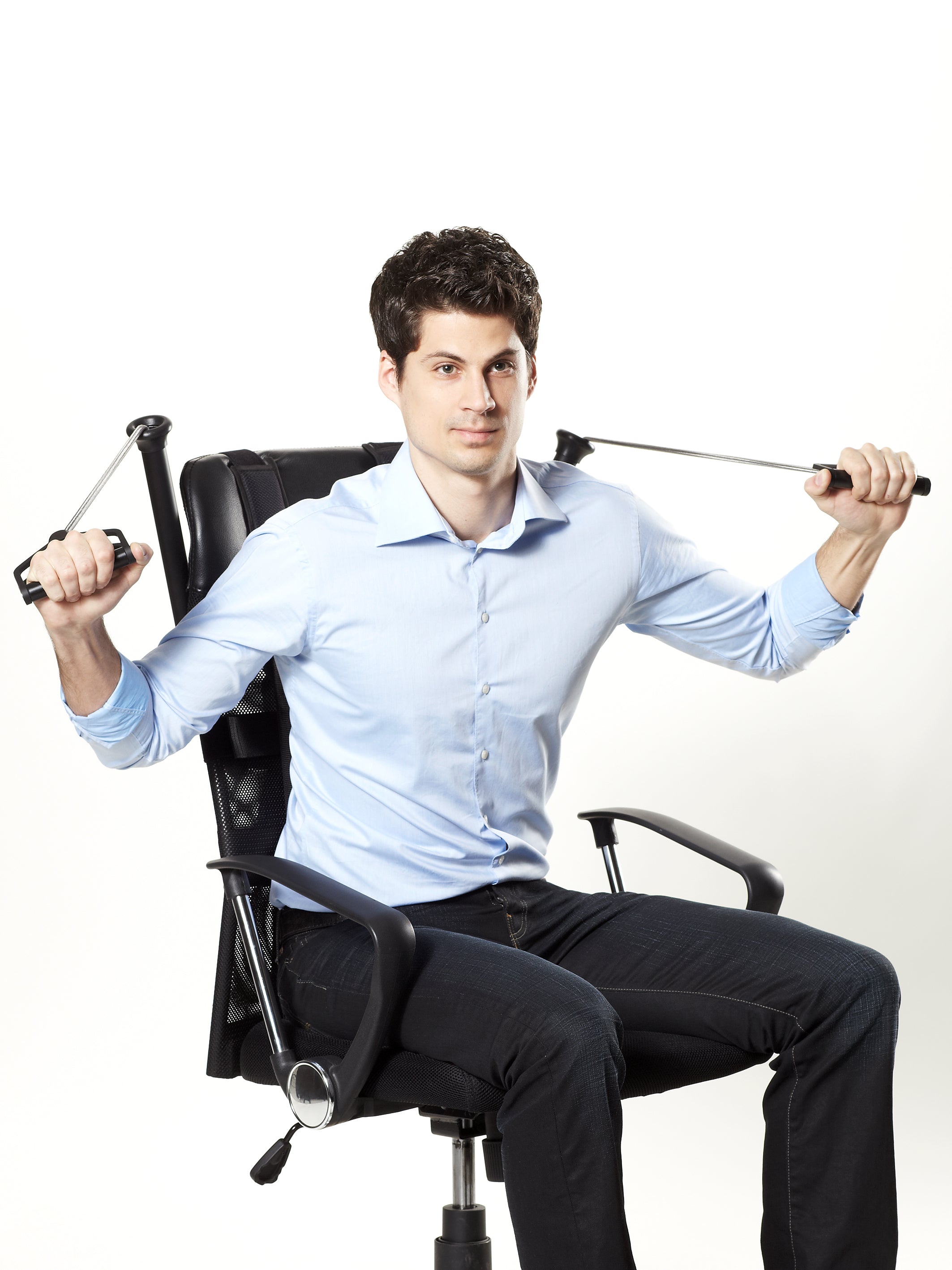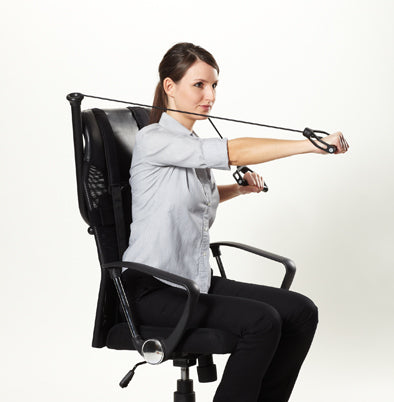 4
Compact and Lightweight:
The sleek, non-bulky design of the OfficeGym ensures it can be easily stowed away when not in use, making it a practical addition to your workspace.
5
Customizable Resistance:
Tailored to suit all fitness levels, the OfficeGym comes with easily interchangeable resistance bands, allowing you to adjust the intensity of your workout to meet your personal fitness goals.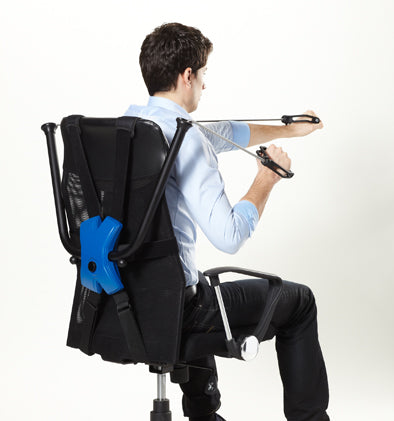 5 Minute Stretch
Jaime shows you how to get some invigorating and relaxing stretches from key areas of your body that tend to get sore and stiff from sitting at a desk for long hours
Work Out series with the Chair Trainer
Muscle Groups Video Series. See how to use OfficeGYM to workout your traces in this shortened effective routine, to do at home or at work